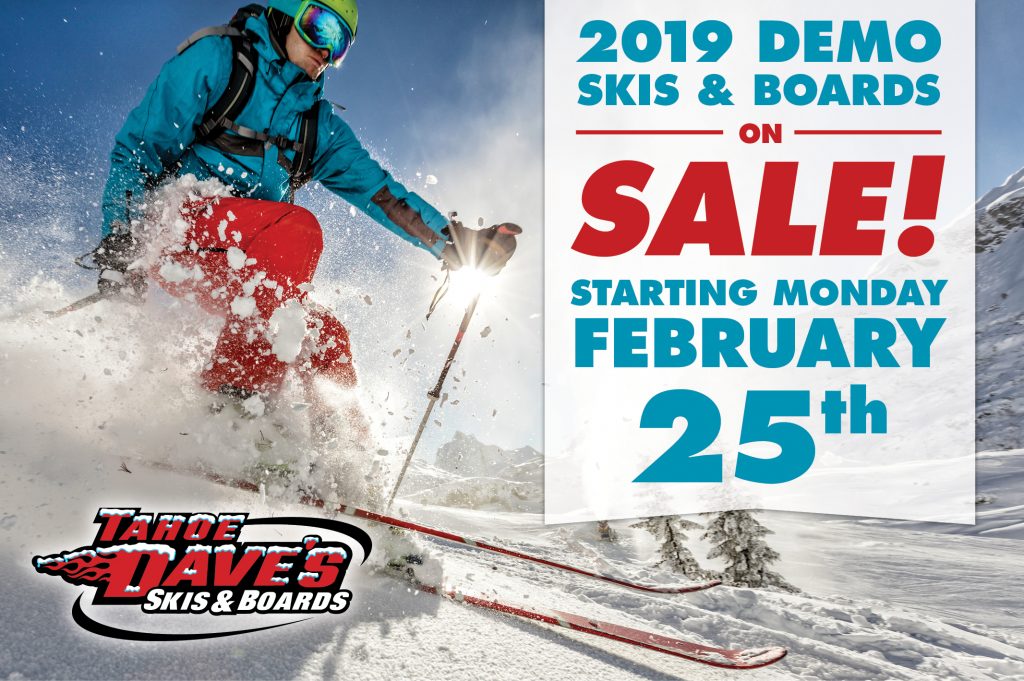 SO MUCH SNOW AND
OUR DEMO SALE IS ON!
With a record breaking February and all this amazing SNOW, what's a better time than NOW to purchase some gear during our annual Demo Skis & Boards SALE!  Also, remember that you can apply one days rental towards the purchase of your skis/board!CALL US 530.583.6415 or EMAIL US info@tahoedaves.com for availability and special sale prices.  We can use a credit card over the phone and ship them to you, or just hold them until your next trip to Tahoe.  Don't know what you want?  Let one of our experienced employees talk you through all your options.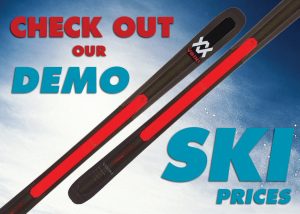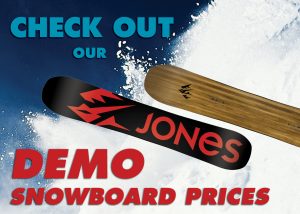 ---
Don't Forget About Our
RETAIL SALE!
Skis | up to 40% off
Boards, Bindings, & Boots | up to 20% off
Adult Outerwear Jackets | 20% off
Adult Puffy Jackets | 20% off
Adult Fleece | 20% off
Kids Outerwear | 30% off
Helmets | up to 20% off