Spring Time is a Fun Time on the Mountain!
With all the snowfall early this year in North Lake Tahoe, we are enjoying some EPIC conditions this spring! Being on the slopes in the springtime is a whole new experience… bulky clothes give way to t-shirts/shorts and restaurant decks are packed with more sun soakers than the Truckee River in the heat of summer!  Ya Bud!
Many skiers and riders would even reach so far to say that spring is the best time to be on the mountain … the sun is shining, the days are longer, and there's fewer crowds! However, the conditions during the spring vary greatly; snow melts during the day and freezes overnight. Not to mention the "surprise storms" that always weasel their way in at some point (we don't call it "Miracle March" for nothin'.)  Know the weather forecast before you get up here and be on the slopes for the ideal skiing window—don't ski when conditions are solid as a rock, and avoid the afternoons when your experience becomes more like the one you'd find behind a boat. Follow the sun—ski east-facing slopes at the start of the day, then move to south slopes, then ultimately west- and north-facing slopes later in the day.  Here are some other reminders for anyone fortunate enough tp be hitting the slopes this spring….
• Always Wear Sunscreen: Living at high altitude, even for a weekend, places you closer to the sun with less atmosphere to protect you. The intensity of the sun at high altitudes, combined with reflection off the snow, can result in sunburn if you don't cover up. Wearing sunscreen is a must during spring skiing. When your skin has been covered all winter long, the bright spring sun can easily cause you to burn. So, make sure that any uncovered parts of your face and body are covered with some sort of protection from those harmful rays.
• Know How to Your Layer Clothing: Dressing for spring shredding can be challenging as the temperature can change drastically throughout the day. Knowing how to layer your clothing can keep you warm and dry, or cool and dry, depending upon the conditions. Hint: Wear a synthetic and breathable material such as polypro or wool blend as your first layer to help wick away moisture and regulate heat. Also, slushy conditions mean you may want to wear something waterproof and breatheable.
• Showing Skin Can Hurt: Exposed skin may feel great while skiing, but falls on spring snow can cause some gnarly scrapes and cuts.  (Just something to think about when you throw on those extra awesome cut-off jean shorts for retro day!)
• Wear Eye Protection: The glare from the snow is certainly something to protect your eyes from, as it can be very intense. Learn what color and types of lenses are best for those sunny spring conditions and be sure to always wear those goggles or sunnies while shredding.
• Drink Plenty of Liquid: The air at altitude is so dry that every breath you take dehydrated you. Regardless of the time of year, it's important to drink plenty of fluids when engaging in physical activity. Remember, caffeinated and alcoholic drinks don't count!
• Be Wary of Additional Risks: Experts attribute "the increase of head and spinal cord injuries on the mountain due to the increased speed and jumping among boarders and skiers". Stay in control! We recommend always wearing a helmet to protect all those years of college education!
• Know Your Trail Conditions: Afternoon slush can freeze overnight and create a top layer that is frozen SOLID, but once the temperatures increase, this starts to soften to perfect "corn snow". Then, mountain conditions late in the day can become slushy. Our Hint: be on the mountain from mid-morning to early afternoon to avoid the solid rock and the slushy puddles!
Hey Bud!  What's your favorite part of shredding in the SPRING?
"You can go for it because falling on spring slush doesn't hurt (it feels like powder)…and because you can get a tan!" – Paulina O, Tahoe City Snowboard Shop
"The side hits and cut-outs all over the mountain, mainly on Mountain Run at Squaw Valley."  Mister Mann, Tahoe City Snowboard Shop
"It's soft and fun and all of your friends are out there." -Sean A., Tahoe City Snowboard Shop
"Sunny park sessions with friends." -Ferrell H, Tahoe City Ski Shop
"The ride to the Ice Bar at Alpine Meadows." -B.Loveland, Tahoe City Ski Shop
"The relaxed feel on the hill!" -Jerry S., Tahoe City Ski Shop
"Wearing my bikini as my first layer so I can cool down in the pool at Squaw after a few runs on the hill!" -Lindsay T, Kings Beach
"Beer and a Handroll for $5 at Mamasake at Squaw Valley!" -Your Bud, DAVE
"Your chasing the SUN or chasing the SHADE to find those ideal conditions." -Russel, Squaw Valley
"Hiking out to Grouse Rock at Alpine Meadows and skiing corn snow!" -Steve K., Squaw Valley
"The girls skiing in bikinis & drinking beer in the sunshine!" -Brian M., Truckee
"Waxing my snowboard everyday and pool parties." -Mooney, Truckee
"Cross Country Skiing at Mount Rose Meadows in Shorts!" -Vic H, Kings Beach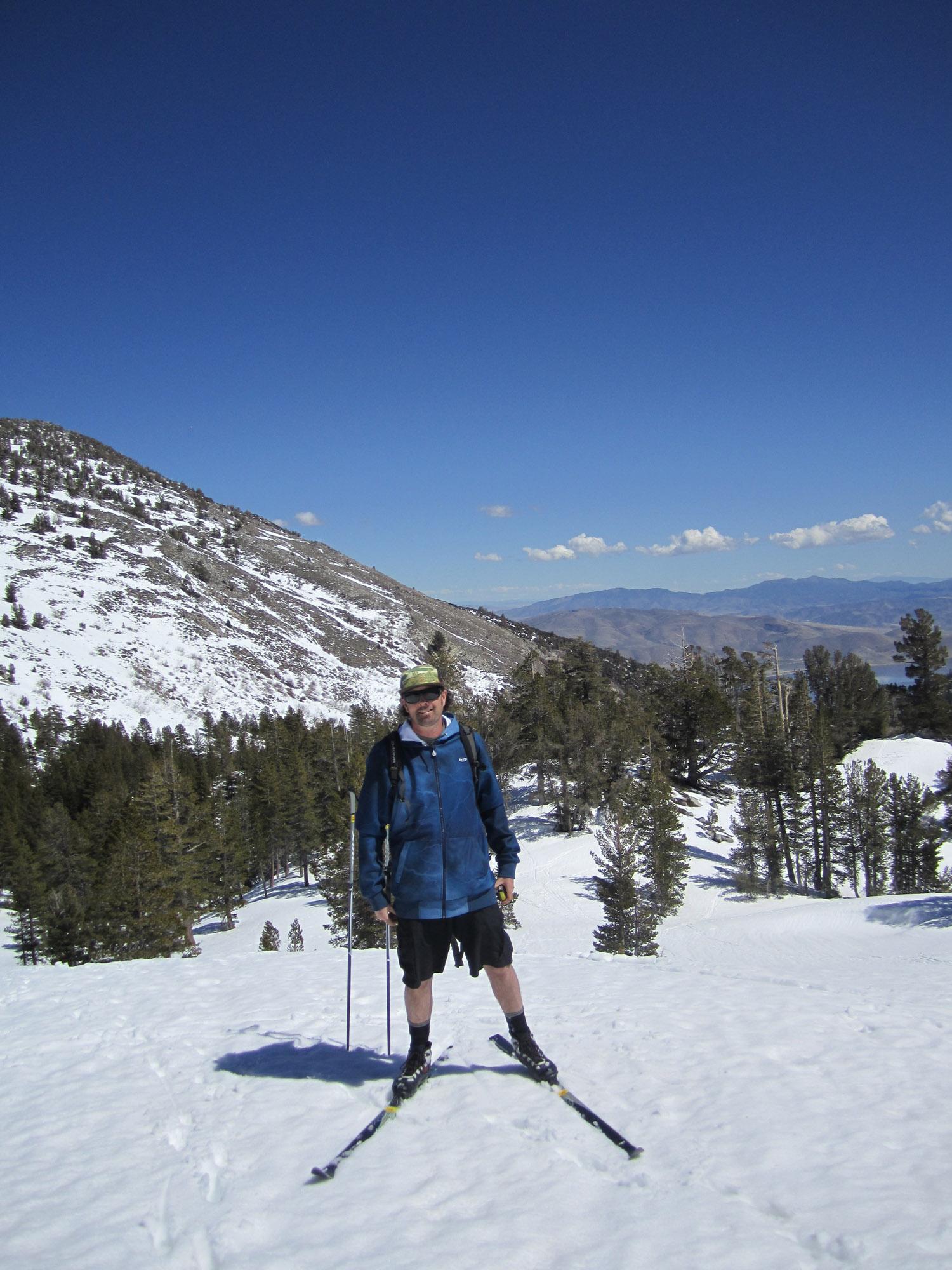 Don't forget ….
All 2013 Demo Skis and Boards are NOW on SALE! 

We are having an epic

SPRING SALE

on all of our 2013 Retail Skis, Boards and Outerwear in our Tahoe City Ski and Snowboard Shop!