Hey Bud!

Summer is upon us and here at Tahoe Dave's and we LOVE the awesome, fun things to do around Tahoe.  We all especially enjoy supporting local, free, live music in the area — so please check out a list of weekly events in Tahoe that we proudly support!  Whether you are a local or visiting, we encourage you make your way to one (or all) of these events — they are AWESOME!

Also, don't forget our Tahoe City stores are open year round with all your summertime needs.  We have bathing suits, flip flops, sunglasses, beach accessories, disc golf, skateboards, longboards, and  much more!

See ya out there,
Dave W.
---

High Notes 2016
North Lake Tahoe Summer Long Music
Debuting this Friday for the first time EVER! The 2016 North Lake Tahoe "High Notes" music poster featuring Kings Beach. Posters will be available for sale at the first Music on the Beach – Kings Beach concert this Friday night, June 17th. Be sure to grab a limited edition poster signed and numbered by the artist, Meredith Solin.
Click HERE for more information on High Notes!
---
Concerts at Commons Beach
SUNDAYS from 4-7pm through September 6th
Commons Beach in Tahoe City
This event is one of Dave's personal favorites…  In fact, he loves it so much that he is the Concert Chair!  Join us for local, regional & national performers will delight Tahoe City audiences every Sunday afternoon this summer.  Come early to enjoy the lakeside ambiance with friends and family!
CLICK HERE for line-up and more information
---
Bluesdays
TUESDAYS from 6-8:30pm through September 6th
The Village at Squaw Valley
(We are not official sponsors, but we are BIG fans!)
This popular & free outdoor concert series features acclaimed blues musicians, great grab and go food offerings from Village restaurants and a Blues bar with beer, wine & spirits!
CLICK HERE for line-up and more information
---
Music in the Park
WEDNESDAYS at 6:30pm through August 29th
"Salty" Gebhardt Amphitheatre – Truckee River Regional Park
Enjoy this free, live show while sitting on the comfortable lawn watching the show on an awesome stage that overlooks the Truckee River.  
CLICK HERE for line-up and more information
---

Truckee Thursdays
THURSDAYS from 5-8:30pm through August 18th
Historic Downtown Truckee
This event features one of our favorite beer gardens with FREE local, live music … as well as Certified Farmer's Market, food vendors, merchant and community displays, and children's activities.
CLICK HERE for line-up and more information
---

Music on the Beach
FRIDAYS from 6-8:30pm through September 2nd
Kings Beach State Recreation Area
Start your summer weekend off right by listening and dancing to FREE live music performances featuring a variety of genres on the beautiful North Shore of Lake Tahoe.  Sierra Nevada Brewing Company beer, 14 Hands wine and soda will be available for purchase from 6-9pm.  There will also be food available for purchase.
CLICK HERE for line-up and more information.
---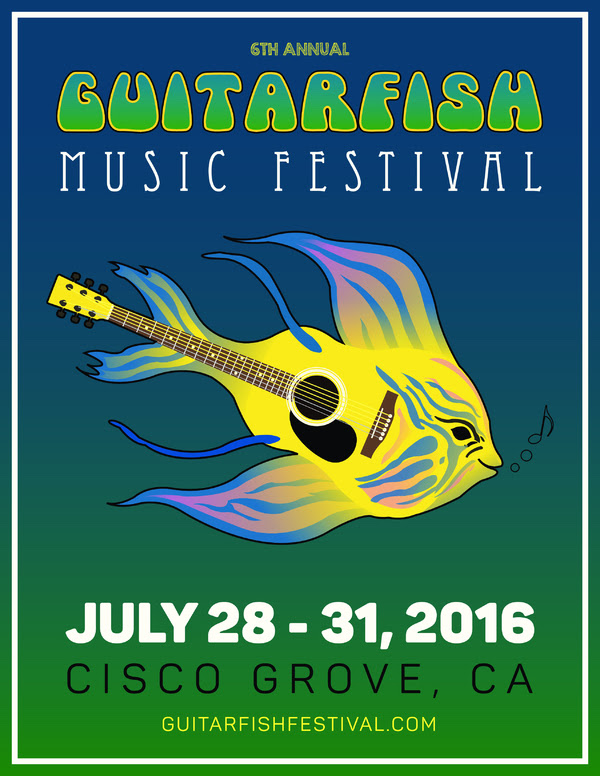 Guitarfish Music Festival
July 28th – 31st, 2016 | Cisco Grove, CA
Tahoe Dave's is a proud sponsor of the 6th Annual Guitarfish Music Festival!  Although it is not a free event, it is one worth paying for!  This is an intimate family, community, arts and music festival held high in the stunning Sierra's at Cisco Grove Campgrounds … providing one of the most beautiful settings that California has to offer and an amazing place to gather, listen and dance with friends and family to some of the greatest musical talents of today!
CLICK HERE for line-up and more information.
---

Guitar Strings vs. Chicken Wings
Friday, September 9th from 5-9:30pm Tahoe Dave's is a very proud sponsor of this battle of epic proportions! 6 restaurants and 5 bands will go head-to-head in The Village at Squaw Valley to benefit the Tahoe Institute for Natural Science (TINS). Each restaurant will be cooking their own signature recipes for spicy, flavor-packed chicken wings, and joining forces with the region's best bands to crank the contest to the max. 
CLICK HERE for line-up and more information.